Earn Money from Finding Second Hand Vehicle Parts from a Salvage Yard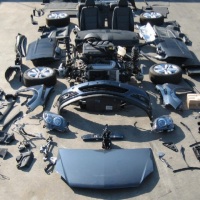 Second hand spare parts are selling like hotcake especially to those who cannot spare some cash to buy brand new. Although these spare parts were already used by another car owner, we cannot deny the fact that these are better compared to spurious parts. Additionally, those who own old models have no choice but to settle for something used because most likely, brand new parts are already hard to find. Most manufacturers halt production of new car parts for models which were released 10 years ago or so.
Because of the aforementioned reasons, selling second hand vehicle parts can be a good source of income to many. If you have decided that it can be a great career for you, finding the best supplier of spare parts is a must. One good source is by checking out salvage yards. You can immediately see perfectly working parts as these were thoroughly assessed by reputable in-house mechanics to ensure that these deliver the best performance.
What is nice about transacting with salvage yards is that they can give you a huge list of scarce parts that were already discontinued as these can provide you the best revenue. You can visit us, New York City Auto Salvage & Glass for opportunities. We can guide you all throughout your journey so that you can earn from finding parts from our auto salvage yard.