Salvage Yards: The Next Big Thing in Resource Conservation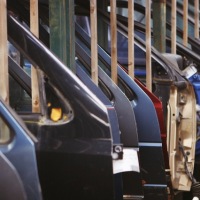 It cannot be denied that there is a big differential growth in different economies around the globe. One of the best examples is the US economy as of now it's dealing the aftermaths of the Global Financial Recession. The rumors are true. The US economy remains stagnant, and while you may feel helpless to do anything about it. Little did you know that one of the best ways you can help the situation is by junking that old car you've had lying around for years? Yes, you heard it right! Selling your junk car not only means you'll get cash quickly, but it's also great for the economy.
Junking just one car has been shown to save a huge amount of resources like iron, coal, and barrels of crude oil. In addition to providing those raw materials which can be used for industrial manufacturing, when a car is recycled there is a 90% savings in raw materials, when compared to mining for these items, and a 75% savings in energy. The more energy we save; the more resources we conserve. Top auto salvage yards spend a lot of their resources ensuring that salvage vehicles are recycled to the fullest and that our environment is not affected by those efforts.  So what are other ways does Salvage Yards help the economy if you may ask? It's astonishing, but the junk car industry is responsible for a contribution of more than $65 billion into the U.S. economy. Just by selling your rusty car that you've had littering your yard forever, you're making a huge impact on the economy.
If you would like to have an estimate for your car and want to help the economy, contact New York City Auto Salvage and Glass at 718-297-9797. We service areas throughout Jamaica, Queens, and NYC, and we have a reputation for providing top dollar for junk cars. We also have a Facebook page so you can follow us on our latest news.