Do You Need A Licenced Auto Salvage Yard For A Junk Car Removal Service Call?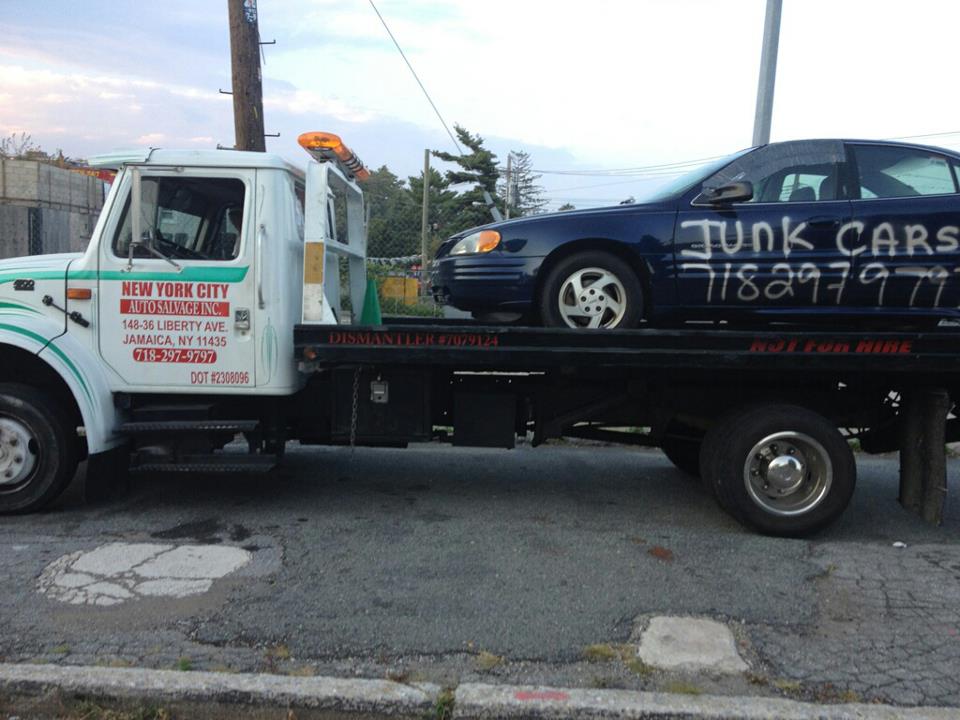 .  For instance you will have a solid receipt with the following numbers DISMANTLER # 7079124  S.H.D.A # 0965610 S.H.D.G #0965612 to release you of any liability once  you junk a car.
NYC  Auto Salvage has been removing junk cars in NY for many years now. We also pay top dollar for junk cars.  We have our own trucks to dispatch to any location for a junk car removal made easy, all you have to do is make a call or fill out a free online quote. We can pick up junk cars early morning all day and late night to work around your busy schedule.
 New York City Auto Salvage has you covered we junk your car or truck and provide a receipt and a Junk Car Waiver Of Liability Form . Please contact Vinny at 718-297-9797 or Get A Free Quote! Follow us on twitter and become a fan on FaceBook