Tire is one of the most essential parts of a car. It is better to have to check to ensure safety. Why?
According to N.H.T.S.A, about 200 fatalities are caused by tires failure. Yes! So why wait to be in this 200 list when you can avoid it in the first place. Here are some tips that will help you decide if it is the right time to replace your car tire and shop for new.
Check if the tread is down to 1/16th of an inch (1.6mm).
If this is the case, the tire is no longer safe. You might encounter hydroplaning on wet roads and cause brake control issues.
Check the tread using the "penny test".
Your buddy here is right there in your pocket. Take a penny and face Lincoln towards you then flip upside down. Now place it in center of the tread and observe the following:

If the very top of Lincoln's head is showing or the copper above it, do not think twice and replace your tires immediately.
If Lincoln's hair on top of his head is halfway seen, you better consider shopping for new tires.
If the hair on of top of his head is not showing; given that it is inserted deeply, then congratulations! Your tires are healthy as a bull!

Use a tread depth indicator or gauge to measure your tire's head.
Let your take their retirement age. The minimum replacement time that is recommended by the N. H.T.S. A is six years and 10 years as the maximum.
Be observant of dry rot. Little cracks in your tire are signs of damage. It means that the rubber is breaking down. Have it check or consider replacing it.
Make it a habit of checking your tires for a safe ride. As the saying goes, "Better safe than sorry." But if you find buying new ones a pain in your pocket, you can still consider buying at salvage yard.
We at New York City Auto Salvage and Glass, we have varieties of used tires in good condition to fit your needs and budget. In addition, we also have cheap used auto parts for all your other needs. Cool, right?
Interested? Give us a call at (718) 297-9797 or visit us in Jamaica or Queens. We are pleased to serve
you!
Read More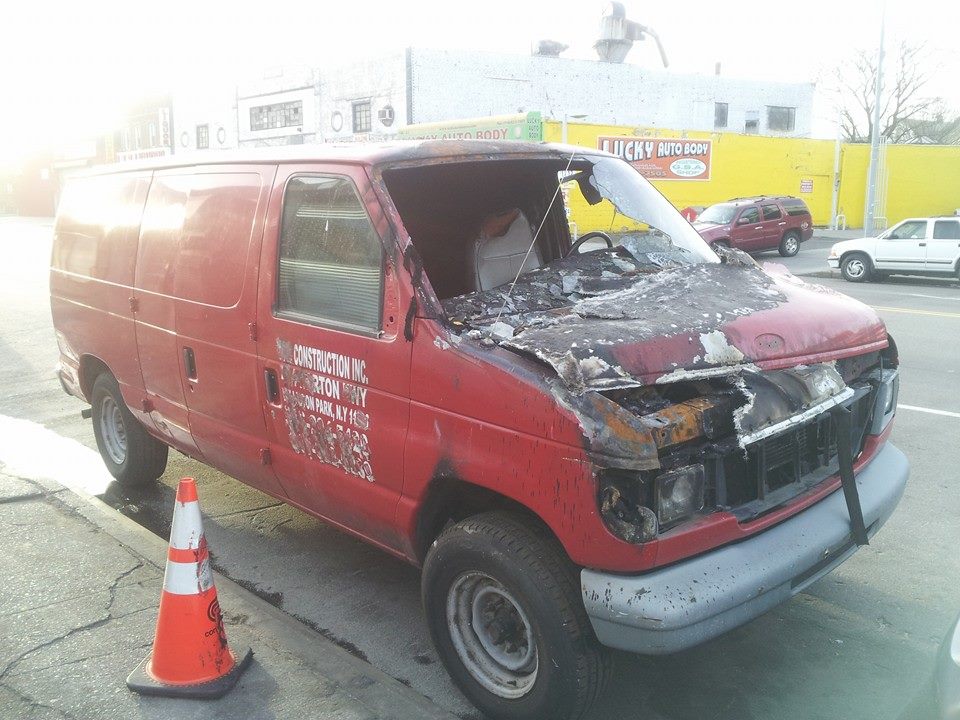 New Year's Eve is one of the most spectacular and anticipated times of year, particularly for people in and around the Manhattan area. For many people, New Year's Eve is their favorite time to celebrate with friends, family and loved ones, while enjoying the finer things in life, like luxurious dinners, champagne and limousine rides.
Unfortunately, the ability to have a great New Year's Eve may be a bit out of your reach financially, but rather than stay at home this year, why not earn the extra cash you need for an amazing night out, simply by junking your car in Queens?
That's right—if you have an old car lying around, getting cash in your hand is as simple as calling us.
New York City Auto Salvage and Glass is home to three locations to serving all of New York City. If you're looking to Junk Your Car in Queens or any other borough, call to schedule an estimate, inspection or pickup. We can even help you if you don't have any paperwork on the vehicle, so long as your clunker is over eight years old.
We're an established professional service that helps you realize the value of that car you've had sitting around forever.
Contact New York City Auto Salvage and Glass at 718-297-9797 today to get the cash you need for your car and help you have an unforgettable New Year's Eve. Don't forget to like New York City Auto Salvage and Glass on Facebook and follow us on Twitter for company updates, special offers and information.
Read More